New Blog Post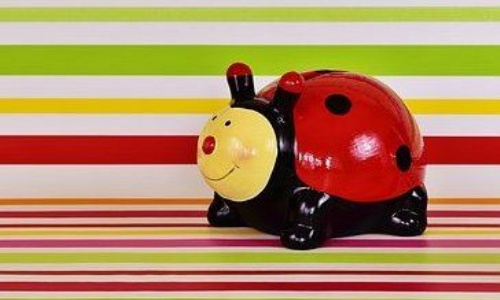 We have had a fantastic start to this half term and already have lots to celebrate. World Book Day was a success; it was great to see the children and staff dressed as their favourite book characters. Thank you to everyone who came to the book fair, our total sales reached £965.40. This means we get to spend our commission on books for school.
Last week we had a visit from the Regional Director of the Elliot Foundation and a DFE Officer. I was so proud of all the staff and children, the visit was positive and they both commented on the outstanding behaviour of our children, and the fantastic learning opportunities and progress the children are making.
Each year group have taken part in their WOW moments to launch this term's topics including: a dinosaur egg hatching in year 1, a trip to the sea life centre for year 4 and a visit to the local allotments for year 5. Keep an eye on our website and twitter to find out about more exciting things we are doing at Highlees.
Thank you for your continued support. If I can help in any way please let me know.
Mrs J Stroud
Code of Conduct
A massive thank you to the parents that helped create our new Parent Code of Conduct. I hope that all parents and carers visiting Highlees respect the new code to help ensure a peaceful and safe school environment for our children.
Our next Parents Forum will take place on 30th March at 2pm. All parents are welcome.
Reading Books
Sadly, a number of our lovely home reading books are going missing. It is so important for children to read at home. Could I ask that you ensure children look after our books and return them to school. Parents will be charged for continued loss of books.
Eyes Down!
On Thursday 6th April, 3.30 - 4.30pm we will be holding our Easter bingo. This is always great fun; there are lots of Easter Eggs as prizes. We will also be holding a raffle. Please come and join us.
Reading bugs
Each week all the children and staff take part in Reading Bugs. This is where adults read to groups of children. The children love it; we want them to develop a love of reading! Please ask your children what book they are reading and who with.
Parents Evening
I hope you will all be able to attend parents evening, which takes place on Tuesday 28th March. You will be receiving your child's termly report. It is important you attend as this will give you the opportunity to find out how your child is doing.
PE Kit
I have noticed that many children do not have their PE kits in school. PE is part of the National Curriculum and all children should take part. Please could you ensure that your child has their PE kit in school each week. Letters will be sent to those children who frequently forget their kit.
Smarty Pants Award
Well done to Clever Caterpillars, who have won this term's Smarty Pants Award! This is given to the class who are dressed the smartest, wearing their school uniform. Can I remind you that children should come to school wearing their school uniform, including a red jumper.
Red Nose Day
Highlees will be helping to raise money on Friday 24th March.
This will help improve people's lives in the UK and Africa, and is something that the children love being involved in. We will be having a non-uniform day on Red Nose Day. Children and staff are asked to wear red and bring in a silver coin to donate to Comic Relief. There will be lots of fun activities in school for the children on the day. Red noses will be on sale all week.
Key Dates
March
Fri 24th Comic Relief Day
Mon 27th Mother's Day Lunch- Reception
Tues 28th Mother's Day Lunch -Yrs. 1 & 2
Wed 29th Mother's Day Lunch- Yrs. 3 & 4
Thurs 30th Mother's Day Lunch- Yrs. 5 & 6
Tues 28th Parents evening/Report cards
Wed 29th Disco
April
Thurs 6th Easter Bingo
Thurs 6th Egg Bashing Event
7th April School Closes for Easter Break