The Gruffalo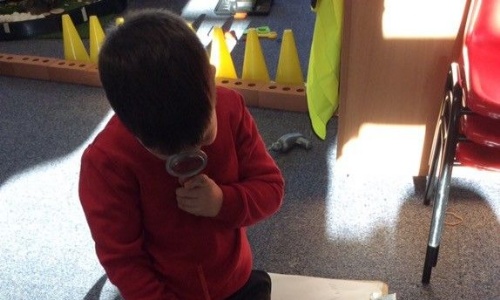 All was quiet in the deep dark wood ....
This week we have continued looking at the text ' The Gruffalo'.
At the start of the week we made our own Gruffalo crumble. It was very tasty.

In the provision we created a Gruffalo cave and encouraged the children to make signs to warm others about this terrible creature! In the construction area we built traps to try and catch the Gruffalo.