Minibeast Hunt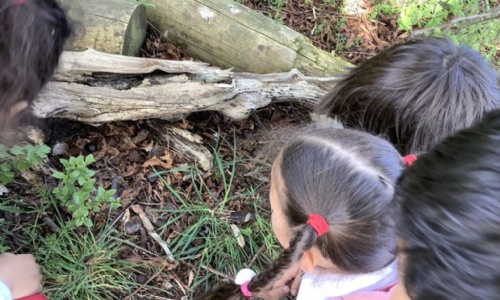 Put on your coat and wellies and let's go outside on a minibeast hunt!
This week we took part in a minibeast hunt in our nature area and identified minibeasts in their natural habitat. During our Literacy sessions we enjoyed looking at rhyming words in our key text 'Minibeast Bop'. In the craft area we created our own musical instruments to play and sing with.
Why not have a minibeast hunt around your local area? Look out for different minibeasts, take close-up photos and use an app or spotting book to identify any unknown creatures. We would love to see your findings on Tapestry.
During our maths sessions we have continued to look at numbers to 20 and putting numbers in order.