International Dance Day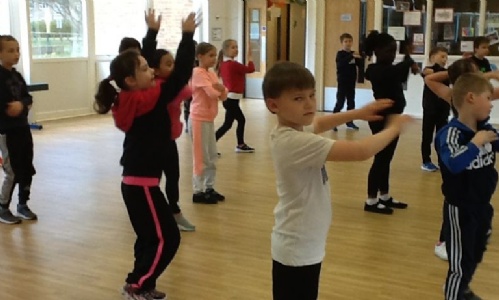 This Thursday was International Dance Day; a chance to promote dance in all its forms across the world, to share and enjoy together the joy of dance. Each year group was given a different style of dance to learn about.
In Year 3 the children were finding out all about Bhangra, a type of folk dance which started in the Punjab region to celebrate the coming of the harvest season.
The children were very excited about having a dance session with a visitor and joined in enthusiastically; quickly picking up the dance steps, body positions and arm movements. They were surprised by how quick the music was but made a super attempt to perform all the steps correctly.