super sports day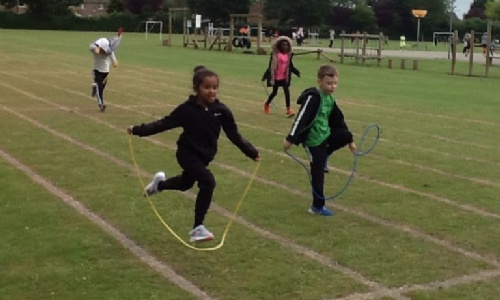 Elm and Maple classes had great fun this week, competing in their Sports Day.
The morning began with a carousel of activities, including archery, javelin, dribbling the basketball around the cones, trying to score goals and getting the rugby ball through the hoops. The children all joined in enthusiastically and had a great time trying all the activities.
Next, they moved over to the field where all the races were held; running, skipping, egg and spoon, sack race, hurdles and shuttle run. Everyone had great fun, joining in races or cheering on their friends.