Multi talented year 3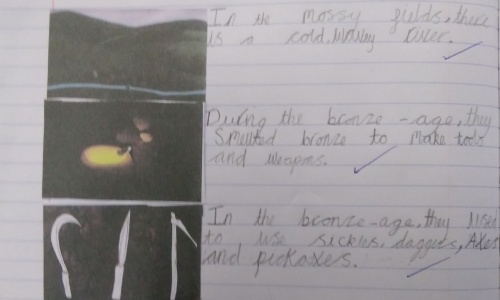 Elm and Maple classes have been working very hard over the last couple of weeks. In English lessons they have been looking at ways to improve their sentences with different sentence openers and lots of adjectives for description. They have used these skills to write their own adventure stories about waking up in the Iron Age after falling down a deep, deep hole.
During maths lessons the children have been looking at using column method for their addition calculations and realising how important it is to set work out accurately in the correct column.
In topic lessons, Elm and Maple class have been finding out about everyday life in the Stone Age, Bronze Age and the Iron Age. As part of this they have created some cave paintings and also made pots in the style of the Bell Beaker Folk - people who came to Britain during the Bronze Age.