A WonDERFUL WEEK FOR REMEMBERING AND HELPING OUT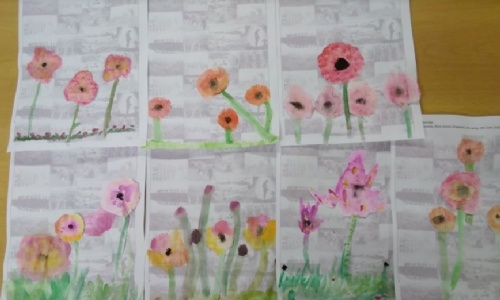 This week we have had Remembrance Day and Children in Need.
On Wednesday 11th November at 11am the whole school had two minutes of silence to remember those people who have died or served in the armed services for our country. We learnt about how the First World War started and about the peace treaty that was signed in 1918 that marked the end of the war. Did you know that the first Remembrance Day (Armistice Day) was held in 1919.
This Friday we were lucky enough to come to school wearing what makes us happy. Some of us (Mrs Boothdale) may have looked a little silly but we did not worry about that! It was all in the name of charity and raising funds to support those who are less fortunate than ourselves.