18th June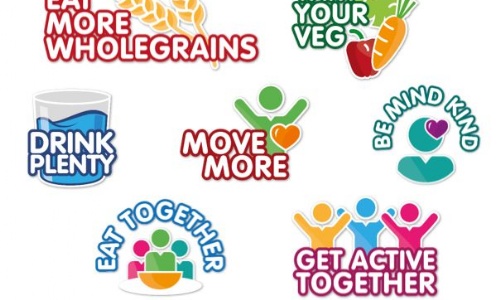 Do you know what makes a healthy diet?
This week has been Healthy Eating Week in school. We had a special vegetarian menu on Wednesday to celebrate, and we have been relooking at the importance of having a varied diet.
It is OK to eat sweets and delicious treats sometimes, but this should not be part of our everyday diet. We looked at how packaging can help us work out how healthy something is for us and we also talked about how just because something says it is 'low fat' does not mean it is good for you as it may have lots of others ingredients, like sugars, that may be equally unhealthy if you eat too much of them.
On Wednesday we had some visitors to watch our learning and we happily showed them our Drama for Writing skills when we went on an underwater adventure, guided tour.
Oh and shhhhhhhhh! We also made some cards this week for Sunday...