Little AMAL ARRIVES IN THE UK!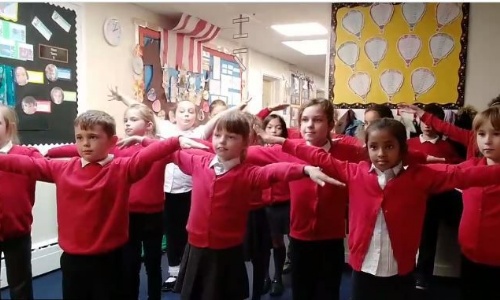 Welcome Little Amal to the UK!
Over the last few weeks, we have been learning a very special dance in Year 4 to welcome Little Amal to the UK. Little Amal is a symbolic puppet that is showing the plight of refugee children in the world. Little Amal has travelled from Syria and has made lots of stops along the way, to inform people of the harrowing danger refugee children can face.
We spoke about what it would be like to be in her shoes and have to leave our homes. It made us think about what is going on in the world around us and how we need to think about other people.