YEAR 4 ARE MAKING MUSIC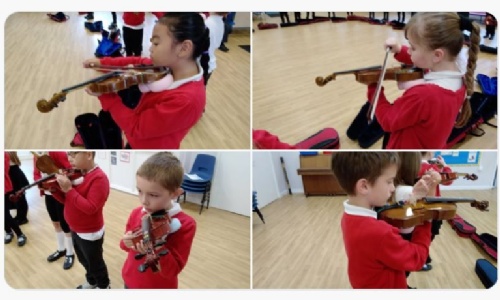 We are very lucky in Year 4
This year in Year 4 we are lucky enough to have Miss McEvoy come into school every Friday to teach us the violin. We have learnt the different strings on the violin and how to hold it properly.
Each week we play different games to help us with our rhythm - our favourite rhythm is 'sausages and ice-cream'!
Year 4 are enjoying our music lessons very much. So far we have been playing the D string using our bows to accompany the tune of Row, Row, Row your boat.