Making a difference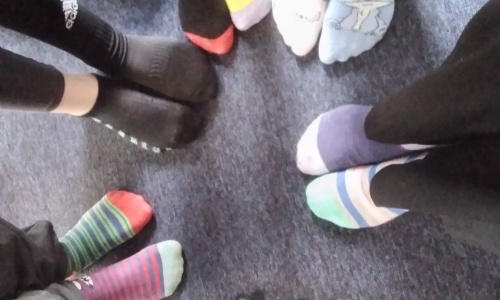 This week, we have been making a difference or learning about how others made a difference to the world we live in. Found out what learning has been going on in Year 6 this week.
Odd Sock Day...
To help us start our week off for Anti-Bullying, we came into school wearing our odd socks. This helped us realise that we are all unique, and it doesn't matter if we are all different. Our normal is all different to our neighbours.
WW2 World Leaders and the Blitz...
Our History saw us looking at how the Second World War started and which World Leaders were involved in making this historical event different. We researched the leaders before creating our own project flag on them.