December Update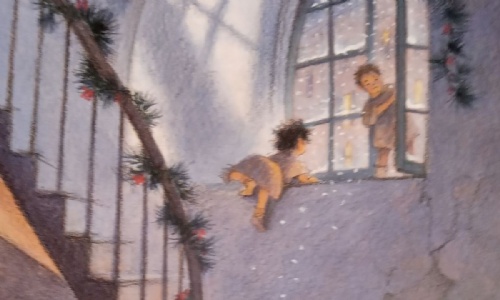 The Elves and the Shoemaker
We have been working hard on our literacy this term and in the past few weeks have been exploring the story of 'The Elves and the Shoemaker'. We used drama to help us think about the main characters and how they were feeling at different points in the story and also to help us create fantastic descriptions of the characters. Using a story map we sequenced the main events in the story and used this to help us write our own version. Our teachers are very proud of the stories we have written and the story language that we used - in fact they are both 'astonished' and 'flabbergasted' by how good our stories are!
In maths we have been adding and subtracting two digit numbers using partitioning as well as by counting on and back on a number line. This week we are exploring money, looking at the value of the different coins and notes and how they compare. We have also been trying to find different combinations of coins to make an amount e.g. 45p = 20p+20p+5p or 20p+10p+10p+5p.
In our topic work we have been looking at the human an physical features in our environment and learning how to represent them on a map. Then to complete our topic work we designed our a house or shop before making a model from our design. We will use these models to create our very own miniature street.
In RE we have been looking at the Christian festival of Christmas and the time of advent that leads up to Christmas. We made our own advent wreath for the class and have been 'lighting' a candle on it each week.