December Update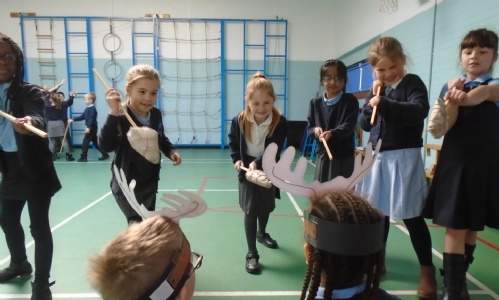 We have been very busy with our learning this month!
In maths, we have recapped multiplication and division facts for the 2, 10 and 5 times tables, as well as starting to learn different methods to help us recall our 3, 4 and 8 times tables.
In English, we have enjoyed continuing to use different drama techniques to support our writing. We then wrote our own version of the 'Stone Age Boy'. Also, we created our own cave paintings, just like Om and the boy in the story!
As well as creating our own stories, we have looked at and created information leaflets for our local archaeological park - Flag Fen.
3LG and 3RT have really enjoyed singing our class Christmas song for our videos to share with our parents and we wish our Eyrescroft families a Merry Christmas and a Happy New Year!
We can't wait for what the Spring term holds as we will start our new topic, 'Mighty Metals'.